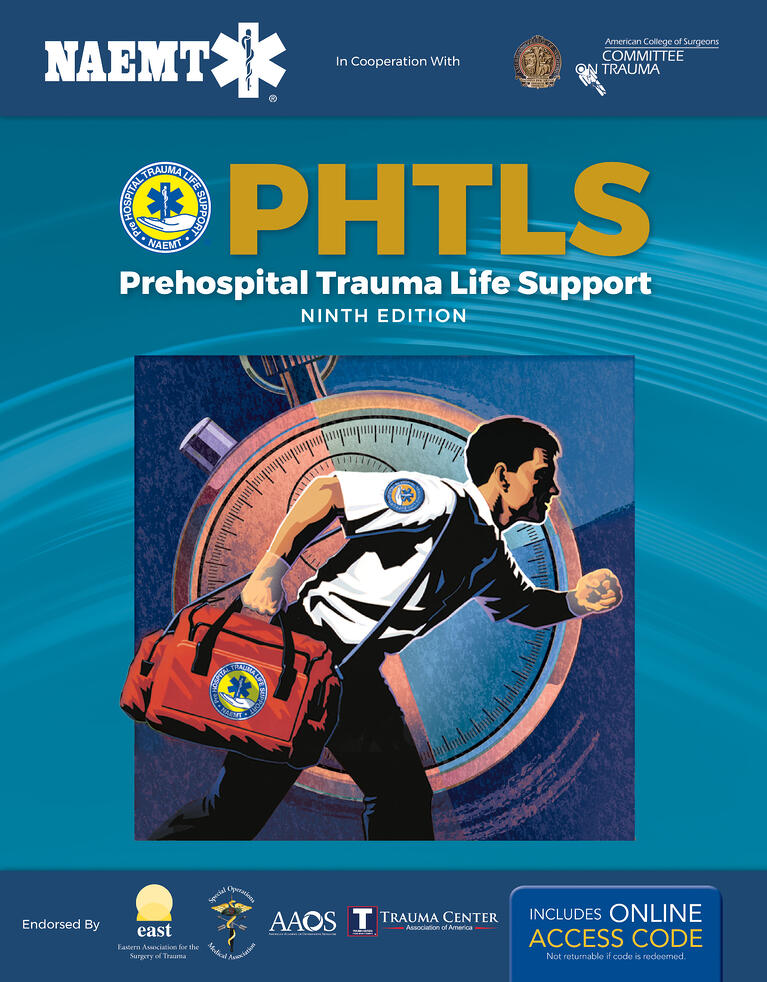 The all-new ninth edition of the PHTLS: Prehospital Trauma Life Support Textbookis available now! Check out an exclusive sneak peek.

Check out a sample chapter from the Ninth Edition today:



To learn more about this dynamic resource or to order your copy, visit http://go.psglearning.com/phtls9e.

What's New in the Ninth Edition?

In the field, seconds count. PHTLS: Prehospital Trauma Life Support teaches and reinforces the principles of rapidly assessing a trauma patient using an orderly approach, immediately treating life-threatening problems as they are identified, and minimizing any delays in initiating transport to an appropriate destination. Developed by the National Association of Emergency Medical Technicians (NAEMT) in cooperation with the American College of Surgeons Committee on Trauma (ASC-COT), PHTLS, Ninth Edition reflects current, evidence-based knowledge and practice, and promotes critical-thinking as the foundation for providing quality care.

Key Features and Content Updates:
The fully updated PHTLS Textbook features an all-new sleek and modern design and continues to be the encyclopedia of trauma by detailing the science behind the best practices of trauma assessment and management.


The PHTLS Course features greater opportunities for student engagement and to strengthen critical-thinking skills with case-based lesson presentations in PowerPoint format, skill stations, and over 50 patient simulations.


The PHTLS, Ninth Edition main textbook will be accompanied by the new PHTLS course manual, which reinforces and clarifies key concepts from the course; features an engaging, interactive design; and is written so you feel like you are participating in a conversation, versus listening to a lecture. Our expert team of educators, physicians, authors, and editors are currently putting the finishing touches on the new PHTLS course manual, which will be available in early February 2019.
Questions? Contact your dedicated Public Safety Specialist today.