Editorial Advisory Board
Recert's editorial advisory board are thought leaders in ems who are dedicated to improving patient care through evidence-based, innovative, and applicable continuing education. The editorial advisory board members help to define the scope of content offered through Recert by identifying trends, evaluating course proposals, and reviewing course materials for clinical and technical accuracy.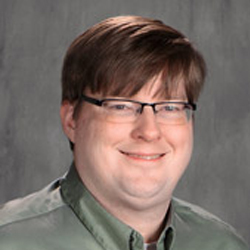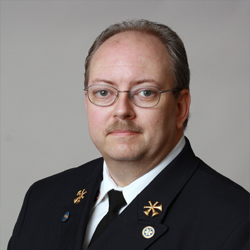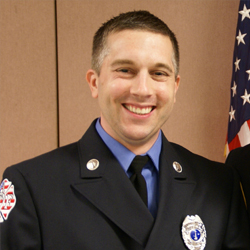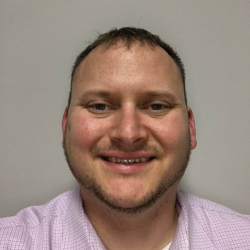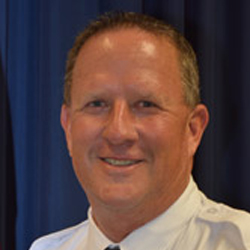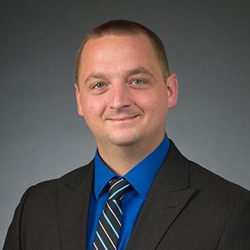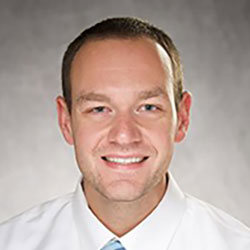 Todd M. Cage is an Instructor of Emergency Medicine at the Mayo Clinic College of Medicine and Science. Mr. Cage obtained a bachelor of arts in Healthcare Administration from Winona State University and a master in education, specializing in Adult Education, from the University of Minnesota. Mr. Cage has been in EMS for over 25 years and has experience as an EMT and Paramedic in rural, suburban, and urban settings. He is an experienced educator and has served as an EMS education program director. Today, Mr. Cage works as an Instructor/Paramedic for Mayo Clinic Medical Transport and also serves as a volunteer fire fighter and school board director.
An author in several publications, Mr. Cage is on the editorial board of Domain3, the journal of the National Association of EMS Educators (NAEMSE). He is currently co-chair of the NAEMSE Communications Committee and is also active in both the Research and Public Health Committees of the National Association of EMS Physicians (NAEMSP). Finally, Mr. Cage is a Senior Editor of EMSReference.com.
James Dinsch is an Assistant Professor of EMS and serves as the EMS Department Chair and Program Director for Indian River State College in Fort Pierce, Florida. Mr. Dinsch's diverse, over twenty year career in the emergency services has included positions in Connecticut, Illinois, Indiana, and Wisconsin as a private ambulance paramedic in busy metropolitan emergency services systems, a full-time fire fighter/paramedic in the Chicago suburbs, a flight paramedic, a hospital-based critical care paramedic, a Level 1 trauma center paramedic/surgical assistant in the Chicagoland area, and a chief officer in both combination and volunteer departments in the Midwest and Connecticut. Additionally, Mr. Dinsch has worked as an EMS educator since 1995.
Mr. Dinsch obtained a bachelor of science in Public Safety Administration from Charter Oak State College in 2007 and a master of science in Leadership in Disaster Preparedness and Crisis Management from Grand Canyon University in 2009. Presently, he is completing a doctoral program in Cognitive and Instructional Psychology with Grand Canyon University. His dissertation focuses on exploring the experience of paramedics during high-stakes pediatric emergency responses relative to cognitive load theory. He also holds multiple EMS and fire instructor certifications, is a trained tactical medic, and is licensed/certified to practice as a paramedic in eight states.
Rommie (Rom) Duckworth is a dedicated emergency responder and award-winning educator with more than twenty-five years of experience working in career and volunteer fire departments, hospital healthcare systems, and public and private emergency medical services. Mr. Duckworth obtained a bachelor of science in Public Safe ty Administration from Charter Oak State College in 2016. Mr. Duckworth is currently a career Fire Captain; Paramedic EMS Coordinator for the Ridgefield (Connecticut) Fire Department; the Founder and Director of the New England Center for Rescue and Emergency Medicine; and an emergency services advocate, author, and keynote speaker at conferences around the world.
In addition, Mr. Duckworth serves on numerous national workgroups and committee positions, including QA/QI Chair for the New England Regional Emergency Cardiovascular Care Committee for the American Heart Association, the EMS Writing Workgroup for the Northeast Cerebrovascular Consortium, the National EMS Management Association Accreditation Committee, the Advisory Committee for the Sepsis Alliance, the Fire Department Instructors' Conference International Conference Advisory Committee, and the JEMS International Editorial Board. Finally, Mr. Duckworth is a reviewer and contributor to numerous emergency services programs for the Public Safety Group.
John Phelps is an experienced innovator in healthcare. Mr. Phelps is a Veteran Infantryman of the U.S. Army and has over seventeen years of experience as a healthcare provider and leader. Currently, Mr. Phelps is an Assistant Professor for the University of Texas Health Science Center at San Antonio and Adjunct Faculty with Wayland Baptist University's School of Business.
Mr. Phelps also serves as a member of the American College of Healthcare Executives (ACHE) and holds the title of Prehospital Trauma Life Support (PHTLS) Course Editor on the National Association of Emergency Medical Technicians' (NAEMT) Prehospital Trauma Committee. He is also NAEMT's State Education Coordinator for the state of Texas. Mr. Phelps serves as a Department of Homeland Security Instructor for the Incident Response to Terrorist Bombings course and the Understanding and Planning for School Bombing Incidents course.
Finally, Mr. Phelps is pursuing a doctorate of Business Administration with a specialization in Healthcare Administration. He continues to give back to the community by actively participating with the Big Brothers and Big Sisters Mentoring Youth Program in San Antonio, Texas.
Cory Richter is a Battalion Chief for Indian River Fire Rescue. Mr. Richter has been in EMS for thirty-four years and began his career at a private ambulance service performing non-emergency transports and performing 9-1-1 dispatching in Massachusetts. Mr. Richter has a bachelor of arts in Biology from Franklin Pierce College and an associate's degree in Fire Science and EMS from Indian River State College. In 1990, Mr. Richter moved to Florida and started working for Indian River County in 1993. Mr. Richter is the past Chairman of the Florida EMS Advisory Council and the current chairman of the Florida EMS Strategic Plan and is still active on several state committees. Mr. Richter has devoted years of his career to state-level EMS issues. Today, he is active at the national level working on EMS and Fire issues as the Region II Director for NAEMT.
Michael is an experienced educator and administrator who began his EMS career as an EMT in Jackson, MS. He has served in many roles in the 14 years of his EMS career. He obtained his paramedic certification in 2007 and entered into education as a FTO shortly thereafter. Michael also served as a Clinical Services and Safety Risk Manager for ground EMS operations in Mississippi and Louisiana. He now serves as a Regional Clinical Director for American Medical Response's Southeast Region.
Michael has worked with NAEMT, AHA, NCTI and others for curricula development and review of topics in clinical care, safety, and professional development. He currently also serves as training center faculty for NCTI's AHA training center and was formerly a State Education Director in Mississippi for NAEMT.
Michael Kaduce is the EMT Program Director at the UCLA Center for Prehospital Care. Michael began his EMS career in Iowa where he received his EMT certificate from Mercy College of Health Sciences in 2006 and worked as a Patient Care Technician at St. Luke's Hospital while obtaining his Bachelor's of Science in Biology from Mount Mercy University. Michael completed his paramedic course work at Mercy College of Health Sciences and worked for the Urbandale Fire Department as a Firefighter/Paramedic for four years. He was then the EMT and Paramedic coordinator for 2 years at the University of Iowa. Michael graduated from Pennsylvania State University where he completed his Masters of Professional Studies in Homeland Security in 2016.