Medical Director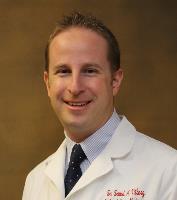 Our Medical Director provides trusted and experienced medical oversight of all content offered through Recert.
Dr. David Vitberg, MD, EMT-P


Dr. David Vitberg earned his medical degree from the Upstate University College of Medicine in Syracuse, New York and completed his combined Emergency Medicine and Internal Medicine Residency at the University of Maryland Medical System. Post-residency, Dr. Vitberg completed a fellowship in Critical Care Medicine at the National Institutes of Health in Bethesda, Maryland. Today, Dr. Vitberg is the Deputy Medical Director for Baltimore County Fire Department, a member of the R Adams Cowley Shock Trauma Center GO-TEAM, and Division Chief for Medical and Surgical Critical Care Medicine at the Greater Baltimore Medical Center. Dr. Vitberg is triple-board certified in Critical Care, Emergency Medicine, and Emergency Medical Services (EMS).

Dr. Vitberg regularly responds to emergency calls with the Baltimore County Fire Department and the R Adams Cowley Shock Trauma Go Team, providing field medical direction, education, and support of day-to-day EMS operations. As a lead editor for Emergency Care and Transportation of the Sick and Injured, Eleventh Edition, Dr. Vitberg applied his wealth of knowledge and experience to help prepare world-class EMTs for the field. With Recert, Dr. Vitberg is helping to shape the future of quality continuing education for all levels of EMS practitioners and to improve patient care.