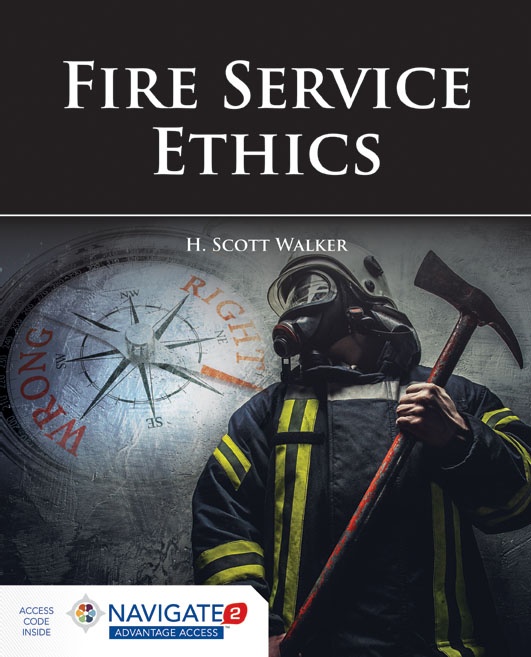 The all-new Fire Service Ethics is available now! Check out an exclusive sneak peek.


Check out a sample chapter from Fire Service Ethics today:




Tell Me More!

Fire Service Ethics is the first textbook developed specifically to help fire service personnel manage ethical dilemmas. No other profession places such a discretionary burden on its practitioners as the fire service. The military, law enforcement, medical profession, and legal profession all provide a robust set of ethical policies and guidelines to their members. This groundbreaking resource provides a foundation for creating ethical boundaries and will aid fire fighters and fire service leaders in dealing with complex issues. It is divided into four sections:
Section 1: Foundations

Section 2: Ethics on the Line

Section 3: Administrative Ethics

Section 4: Applied Ethics


Fire Service Ethics meets and exceeds the course outcomes and course objectives for the National Fire Academy FESHE Model Curriculum Bachelor's (Non-Core) course entitled Fire Service Ethics (C0303). It is also well suited for fire officer and administration development programs.


Look Inside

Take a sneak peek of Fire Service Ethics:


Get Started

To learn more about this dynamic resource or to order your copy, visit http://go.psglearning.com/fireserviceethics.

Questions? Please contact your dedicated Public Safety Specialist today.