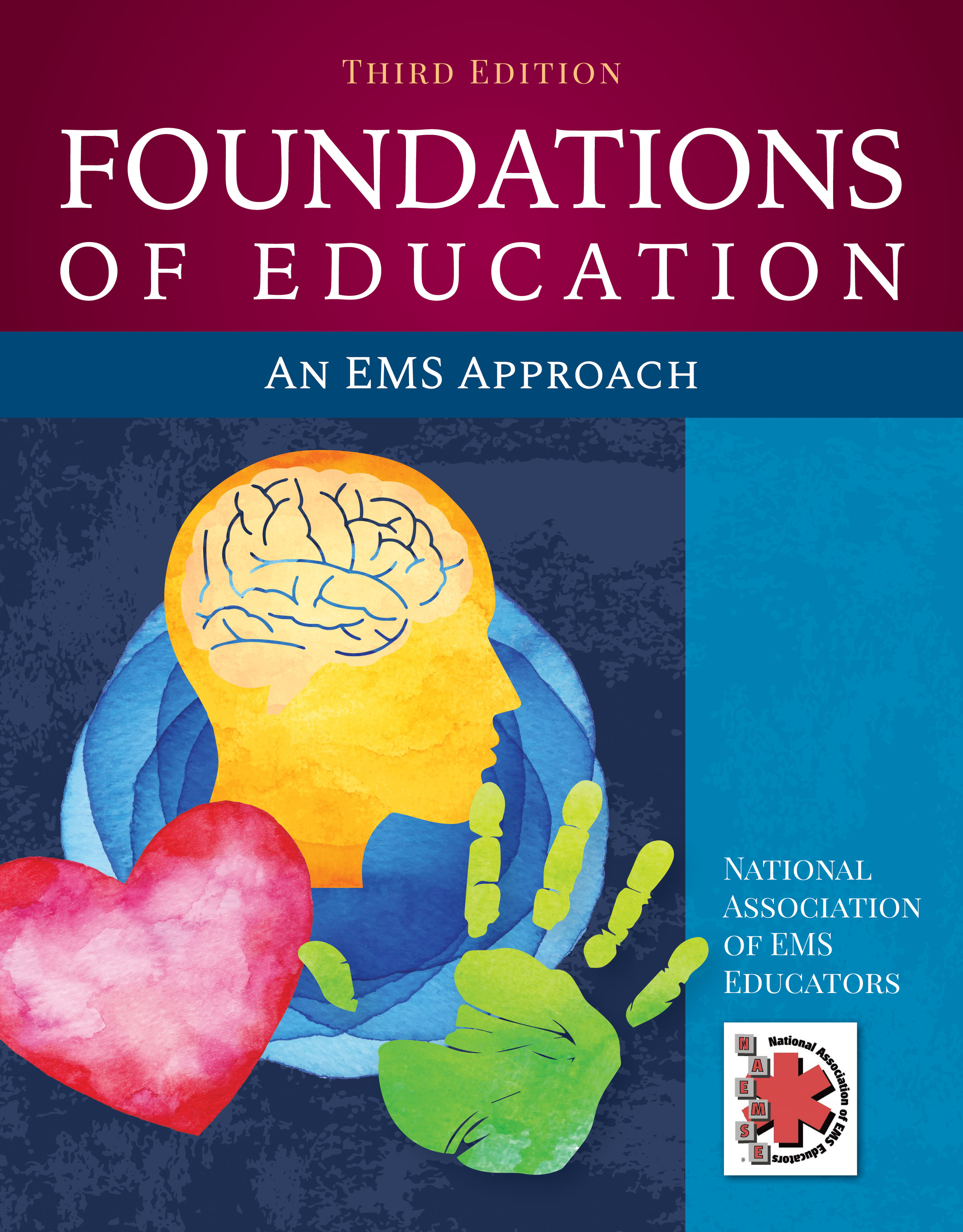 The all-new Foundations of Education: An EMS Approach, Third Edition is available now! Check out an exclusive sneak peek.

Check out a sample chapter from the Third Edition today:




Tell Me More!

The evolving field of emergency medical services (EMS) requires professional educators who are knowledgeable about teaching and learning strategies; classroom management; assessment and evaluation; technology in learning; legal implications in education; program infrastructure design; and administering programs of excellence to meet state and national accreditation guidelines. Foundations of Education: An EMS Approach, Third Edition, provides EMS educators with the tools, ideas, and information necessary to succeed at all levels of education, from EMR through continuing education.

The Third Edition:
Covers brain-based learning, accreditation and program evaluation, and assessment strategies, in addition to foundational topics

Meets and exceeds the latest DOT National Guidelines for Educating EMS Instructors

Offers practical advice and scenarios in the form of Teaching Tips and Case in Points

Includes expanded coverage of technology, distance learning, and clinical/field learning
Get Started

To learn more about this dynamic resource or to order your copy, visit http://go.psglearning.com/edfoundations.

Questions? Please contact your dedicated Public Safety Specialist today.