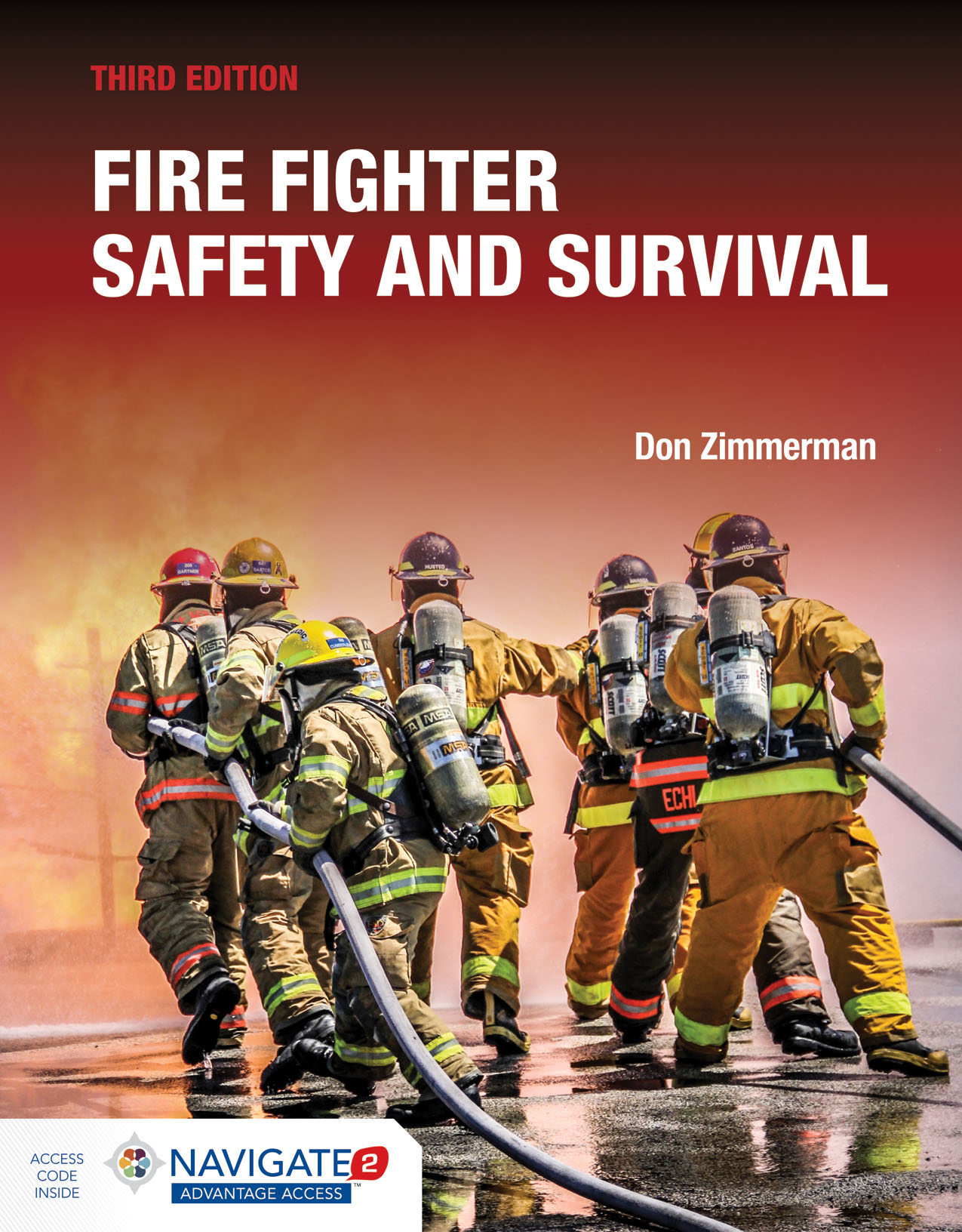 Fire Fighter Safety and Survival, Third Edition is available now! Check out an exclusive sneak peek.


Check out a sample chapter from the Third Edition today:




Tell Me More!

Fire Fighter Safety and Survival, Third Edition is a must-have resource for fire fighters, EMS providers, and other safety professionals. The textbook correlates directly with the 16 Fire Fighter Life Safety Initiatives supported by the National Fallen Firefighters Foundation (NFFF). It also incorporates the National Fire Academy's Fire and Emergency Services Higher Education (FESHE) course objectives and outcomes for the Associate's (Core) course Principles of Fire and Emergency Services Safety and Survival (C0281).

The Third Edition features:
Chapter-opening case studies that provide students with the opportunity to build their critical-thinking skills and apply key chapter concepts


Engaging discussions that deliver the knowledge and tools to succeed as a safe fire fighter without sacrificing cherished, longstanding traditions


Crucial topics including the NFPA 3000™ Standard for an Active Shooter/Hostile Event Response (ASHER) Program, new cancer prevention strategies, and complying with Federal Aviation Administration (FAA) requirements when utilizing drones as an emergency responder


And much more!

Get Started

To learn more about this dynamic resource or to order your copy, visit http://go.psglearning.com/Survival3E.

Questions? Please contact your dedicated Public Safety Specialist today.