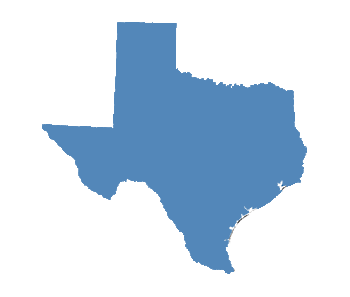 Option 1 - Continuing Education
Renew online or submit the renewal application and fee.
CE must:
- be preapproved and in specified content areas
- meet minimum hours in content areas and meet total required for four-year period.
- As of 9/1/02, reporting CE is no longer required (unless selected for audit).
CE participation/record keeping is your responsibility. You must maintain all CE records
for five years. Your records may be audited.
How Recert Helps
Recert
offers over 200 CAPCE-approved courses covering all your recerification needs.
Recert's complimentary Professional Profile Tracking Tool provides you with one place to digitally track all your recertification efforts, certifications, and licensure information.
Option 2 - National Registry
Renew online or submit the renewal application and fee.
You must hold current NR certification at the time of renewing your Texas certificate.
You must include your NR number and expiration date on your Renewal application.
Option 3 - Examination
The Texas Department of State Health Services (DSHS) is using the National Registry Assessment Exam as the state-approved exam.
You will be responsible for scheduling an exam with National Registry at www.nremt.org.
In addition to the state application fee, you will be required to pay a testing fee to National Registry. Volunteers are not exempt from NR testing fees.
You MUST make a passing score of at least 70 percent.
If you fail the exam, you can not gain certification through another option.
If you fail the exam, you will be given opportunities to retake the exam.
Option 4 - Formal Recertification Course
Texas CE Requirement Chart
Content Areas

ECA
(36 Total)

EMT
(72 Total)

AEMT
(108 Total)

EMT-P and Licensure


(144 Total)

Recert Course Category

Preparatory

3

6

9

12

Airway Ventilation

3

6

9

12

Patient Assessment

2

4

6

8

Medical

9

18

27

36

Trauma

2

6

9

12

Special Considerations

3
6

9

12

Clinically Related Operations

1

2

3

4

EMS Operations

Pediatrics

3

6

9

12

Special Patient Populations

Minimum units in content areas

27

54

81

108

Additional units in any approved category

9

18

27

36

Total

36

72

108

144
Additional information about Texas EMS continuing education
Contact Information
Texas Department of State Health Services (DSHS)
Location:
8407 Wall Street
RM N-430
Austin, TX 78714-9347
Mailing Address:
PO Box 149347
MC 1876
Austin, TX 78714-9347
Phone: (512) 834-6734
Fax: (512) 834-6736
Website: www.dshs.texas.gov/emstraumasystems/